School is almost here! Preparing a healthy and tasty lunch box at the same time is a complex equation, but you can solve it with new ideas that contain all the nutrients that build your children's immunity and also enjoy the taste.
A healthy lunch box must contain:
Protein: lean meat, chicken, eggs, legumes, soy products, unsalted nuts, and grains. The benefits of red meat are that it is rich in vitamins and minerals such as iron, zinc, and vitamin B. Chicken is useful for teeth and bones and builds muscle mass for the body.
Fruit: Encourage your child to replace snacks like sweets and crackers with fruit. Peaches contain sodium and potassium that help flush out excess water from the body. Apples contain a high percentage of vitamins that protect the digestive system from infections and peptic ulcers.
Vegetables: If your son does not like the taste of vegetables, you can add spices to them or cut them into funny shapes. Tomatoes maintain heart health, lettuce helps prevent flu and colds, and cucumbers are very useful vegetables for children because they help moisturize the body and prevent acidity and stomach infections.
Juice with honey: Juice compensates for the lack of water and protects against many diseases; such juices as carrot and orange juice protects against ultraviolet rays that damage the skin because carrots contain beta-carotene, and oranges are rich in vitamin C, help digestion and reduces the incidence of H. pylori. Strawberry juice is rich in antioxidants and boosts immunity.
Cereals: Whole-wheat bread instead of white bread, oatmeal, popcorn, quinoa, brown rice, oat pasta instead of regular pasta.
Calcium: Encourage your child to drink fat-free or low-fat milk and its derivatives. If your son doesn't like milk, you can include it in any food he likes or any healthy snack, and you can use it in the form of fruit yogurt because it is rich in phosphorus, potassium, calcium, magnesium, and vitamins such as vitamin A, B6, and B12.
Fish: Fish is rich in protein and low in fat. It is a treasure of vitamins and minerals such as calcium, phosphorus, iron, zinc, iodine, magnesium, potassium, amino acids, and fatty acids. It improves the growth and functioning of the brain and nerve cells.
Healthy fats: Fats need time to be digested, so they help slow the emptying of the stomach, and this reduces the feeling of hunger as olive oil, coconut oil, and avocado oil.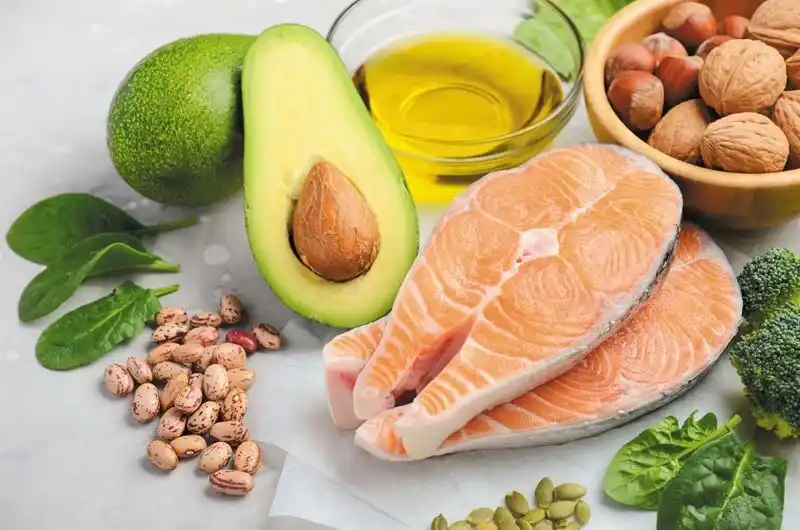 Water: Water helps to increase metabolism and digestion, helps your children to focus and understand faster, maintains a normal body temperature, and protects sensitive tissues.
Share your family all of this with the Cardoo smart scale that measures 12 components in the body with accurate numbers, its weight is light, it looks elegant, it is made of shock-resistant glass, it does not need a battery because it is equipped with an internal battery that lasts 6 months, and it is safe for pregnant women and children.
Make up for any deficiency in the body of your children with a nutritious and delicious lunch box. Follow your health and their health every day easily while you are at home to always give your best to your loved ones.